We are a ballroom dance club which meets quarterly, in February, May, August and December in the ballroom of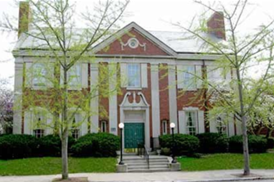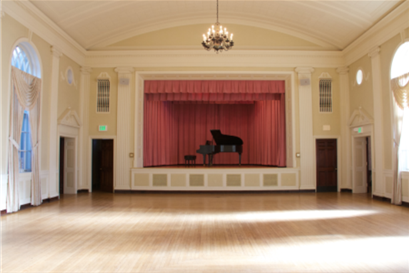 619 Ferry Street Lafayette,IN 47901
Our doors open at 6:30 pm
We offer a ballroom dance lesson starting a 7 pm - a different style each time
Our dance is from 8 to 10 pm
We play a wide variety of pre-recorded music from all eras from the 1940s to present time in approximately 16 different ballroom dance styles
We are a Ballroom-only Dance Club; no line-dancing, please!
We welcome to our club anyone who is interested in Ballroom Dance, age 16 and up
Our club is for Singles and Couples, and we typically have dancers at each event from all age groups from Young Adults through Retirees
Admission for the evening is $10 per person
Dress Code
Appropriate Ballroom Dance attire - Business Casual to Dressy - No jeans or shorts
Ballroom shoes, or shoes with leather soles preferred
History of Camelot Dance Club
When Camelot Dance Club was being formed in 2006, its first location, The Merou Grotto, was in the process of changing ownership, and the new-owner-to-be planned to renovate the exterior of the building to look like a castle, which was to be named "Castle on the Wabash". (The Merou Grotto was located on the Wabash River, of which it had a spectacular view.) The ballroom on the third floor was to be named "The Great Hall", and there was to be a restaurant on the second floor called "Excalibur" and a Bar/Nightclub on the first floor called "Merlin's". In keeping with the "King Arthur" theme, we named our new club "Camelot Dance Club".
In late 2007, ownership reverted to the original owners, who chose not to carry out the "King Arthur" renovation theme. In April, 2012, Camelot moved its dance events to Golden Steps Studio. In September, 2013 this studio became known as Turning Pointe Academy for the Performing Arts. In May, 2014, Camelot moved its dances to Duncan Hall. In July, 2016,Camelot moved to the Fitness Center in the Wellness Center of Westminster Village. In July, 2019, The Merou Grotto was torn down. In December, 2019, Camelot returned to Duncan Hall and changed to a quarterly schedule of dances. Dances had to be suspended in 2020 due to the Covid-19 Virus Pandemic, but resumed in May, 2021 in Duncan Hall. But throughout its history, Camelot Dance Club has kept its name as originally created.